A Beginner's Guide to Las Vegas Restaurants
From establishments run by world-renowned celebrity chefs to hometown favorites, Las Vegas has delicious eateries to delight every palate. Whether you need a ride from your hotel to a pre-casino dinner date or a quick bite to eat as you're passing through Vegas to another destination, let Las Vegas Charter Bus be your designated driver to all the finest restaurants in town. We offer a variety of transportation solutions across the country and service events of all kinds at a reasonable price.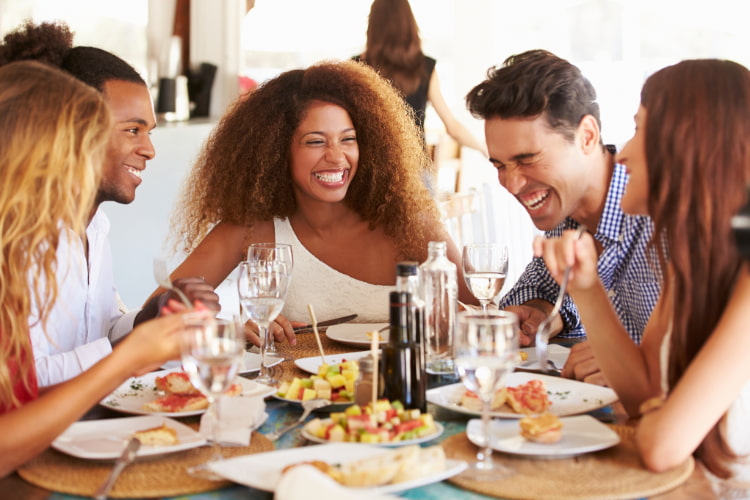 Not sure where to start? Here is a sample of Las Vegas' best restaurants and bars.
Top Restaurants and Bars in Las Vegas
The Black Sheep
Address: 8680 W Warm Springs Rd, Las Vegas, NV 89148
Phone: 702-954-3998
This up-and-coming local favorite is well-worth the detour from the Las Vegas Strip. The menu features American-Vietnamese comfort dishes and craft cocktails, while the restaurant itself provides fine dining with a laid-back atmosphere.
Herbs & Rye
Address: 3713 W Sahara Ave, Las Vegas, NV 89102
Phone: 702-982-8036
This bar and steakhouse showcases all the glamor of a pre-prohibition speakeasy, just a few blocks from the Strip. Don't miss the daily happy hours from 5-8 pm and 12-3am for half-price steaks and deals on historically accurate, classic cocktails.
Hearthstone Kitchen & Cellar
Address: 11011 W Charleston Blvd, Las Vegas, NV 89135
Phone: 702-797-7344
While this charmingly rustic American restaurant serves a range of tasty treats throughout the week, we especially recommend stopping by on Sundays to check out the brunch menu. From a sweet and creamy cinnamon bun to a plate of savory chicken and waffles to a bottomless mimosa, this comfort food paradise has all the fixings to start your Sunday morning on the right foot.
Pop Up Pizza
Address: 201 N 3rd St, Las Vegas, NV 89101
Phone: 702-385-0838
This shop at the Plaza serves some of the tastiest gourmet pizzas in town. This pizzeria is not only a hit with the locals, but draws out-of-towners from the nearby Strip for late-night bites. Come admire the Brooklyn-inspired mural, dig into one of the vegan-friendly slices, and order enough Downtown Style wings for the entire table to enjoy.
CraftHaus Brewery
Address: 7350 Eastgate Rd #110, Henderson, NV 89011
Phone: 702-462-5934
This Las Vegas brewery concocts custom brews for bars, lounges, and clubs across town. It offers a glimpse into the brewing process with samples of saisons, IPAs, and one-offs. Crafthaus is located near the edge of the city limits, but the personal touches and approachable vibe make this destination well worth the drive.
Echo & Rig
Address: 440 S Rampart Blvd, Las Vegas, NV 89145
Phone: 702-489-3525
This steakhouse features an in-house butcher shop to process locally-sourced meat. Butchers here can share demonstrations and history of your preferred cut while you wait for your food. Crowd favorites from the menu include the crunchy portobello fries and the ribeye cap steak.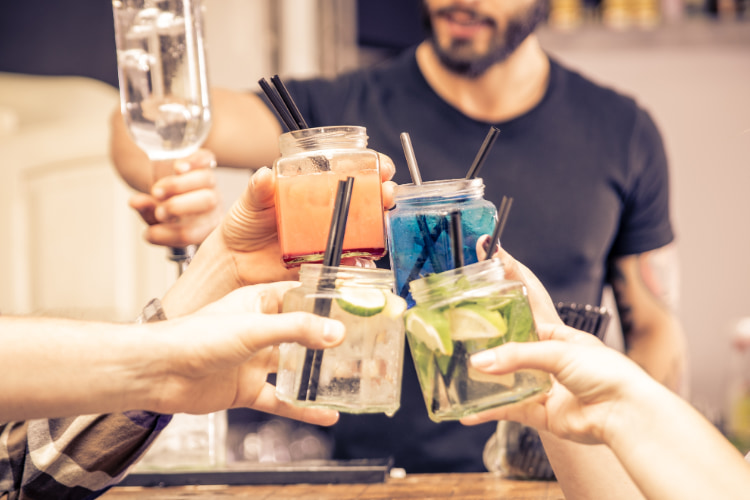 Reserve Your Private Restaurant Shuttle Today
Ready to explore the flavors of Vegas? Simplify your transportation plans with a bus rental from Las Vegas Charter Bus Company. No need to worry about missing dinner reservations when you book a private motorcoach rental. Your driver can provide a curbside pick-up and drop-off service at the restaurants of your choice, so everyone arrives at the same time, every time. For more information, a 24/7 reservation specialist can assist you in all your transportation needs when you contact us at 702-780-0886. Call today for a free quote!
Do you need to rent a charter bus?