Group Guide to Arts & Culture in Las Vegas
When you think of Las Vegas, you probably think of drinking and gambling at world class casinos and enjoying a taste of the legendary nightlife the city has to offer. With some of the best bars, casinos, and strip clubs in the world, Las Vegas has earned its reputation as one of the top party cities in the country.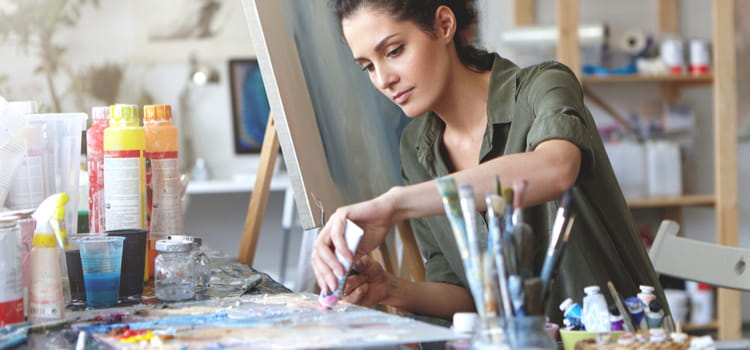 A city with a rich and noteworthy past, those interested in the history of Vegas can also find plenty of museums and landmarks to quell their curiosity. Two of the most famous museums include the Neon Museum and the Mob Museum. The Mob Museum chronicles the sordid history of mobs in the early 20th century that made their fortune in Las Vegas, and the Neon Museum teaches the history of Las Vegas through stunning neon signs.
Those seeking a more cultural experience away from the hustle and bustle of the city's fast-paced environment can find plenty of opportunities to enjoy some arts and culture. You can visit art galleries, ballet performances, live theater, and even make your own art at specialty clay studios.
Las Vegas Charter Bus Company wants to make sure you enjoy the more laidback areas of Vegas in comfort. The buses we charter will help you and your group get to and from your destinations with ease, so that you can spend less time worrying about parking and logistics and more time enjoying Las Vegas. Give us a call any time at 702-780-0886 and we will tell you more about our options and help you pick the right charter bus for you and your group's needs.
Here's a list of some of the best arts and culture hotspots in Las Vegas.
Art galleries in Las Vegas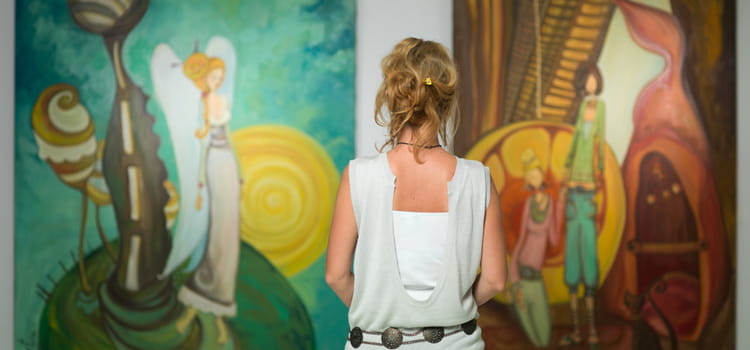 City of the World Art Gallery
If you plan to go shopping at Meadows Mall, have your charter bus drop you and your group off, and be sure to pop into the City of the World Art Gallery in suite 1430. The gallery showcases art across a variety of mediums from over 30 local Vegas artists. It also offers an opportunity to shop for unique and artistic gifts to bring home. City of the World offers workshops for all ages and abilities. You can also take classes on paint and pour techniques, landscape watercolor methods, vision board construction, and more.
Address: Suite 1430, Meadows Mall, 4300 Meadows Ln, Las Vegas, NV 89107
Centaur Art Galleries
Centaur Art Galleries is fondly called "the oldest art gallery in Vegas," and features art from the 19th century all the way to pieces by modern masters. It features everything from one of the largest collections of LeRoy Neiman's original pieces open to the public, to pieces from Rembrandt. Centaur promises a unique and tailored shopping experience, and even offers a five-year exchange program. If you want to return a piece within five years, they gladly take returns and will give you a store credit to spend towards another piece.
Address: 4345 Dean Martin Dr #200, Las Vegas, NV 89103
Bellagio Gallery of Fine Arts
This intimate and engaging art gallery features works from some of the most legendary artists in the world across history, from the Impressionist to Pop Art movements. Some of the past artists they have featured are Picasso, Andy Warhol, and Faberge. If you are a guest at the Bellagio Hotel, or if you are stopping through, be sure to check out the Bellagio Gallery.
Address: 3600 Las Vegas Fwy, Las Vegas, NV 89109
Performing arts in Las Vegas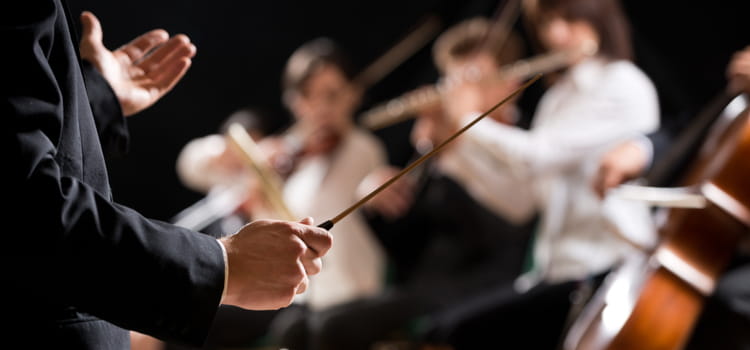 The Smith Center
The Smith Center serves as the leading performing arts center in Nevada. It rests in the heart of the Symphony Park development and offers the best of the best in performances of music, theater, and dance. It also hosts performances by its two resident companies, Las Vegas Philharmonic and Nevada Ballet Theatre. There are four options for parking, and pre-paying is recommended unless you have a charter bus that can drop you and your group off.
Address: 361 Symphony Park Ave, Las Vegas, NV 89106
Vegas Theater Company
Vegas Theater Company was founded in 2003 with the mission to promote arts and culture in the Arts District of Las Vegas. Here, you can enjoy shows from local and regional talent, such as improv comedy, original plays, musical performances, and more. Classes are also available for budding actors who want to sharpen their skills.
Address: 1025 S 1st St, Las Vegas, NV 89101
Las Vegas Little Theatre
Founded in 1978, the Las Vegas Little Theatre is the oldest operating small theater in the valley. Enjoy live theater in a cozy and intimate theater environment. Their summer season features the funny original play "Fully Committed" by Becky Mode, which follows the life of an out-of-work actor working at New York City's hottest restaurant. The Las Vegas Little Theatre also offers acting classes, and it's a great venue to visit if you want to support small businesses.
Address: 3920 Schiff Dr, Las Vegas, NV 89103
More arts and culture in Las Vegas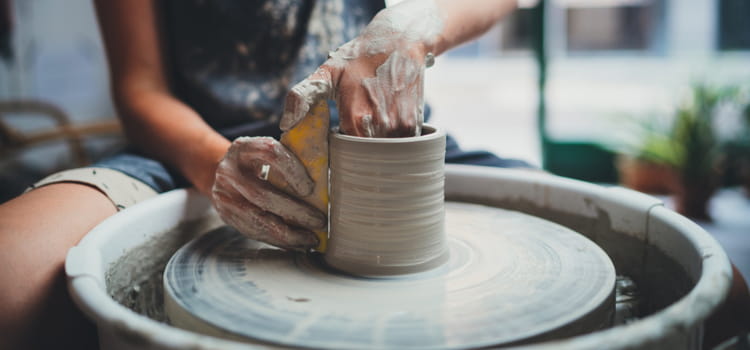 Clay Art Vegas
Clay Art Studios is your one-top shop for all things clay. At Clay Art Studios, you can either make your own clay art, or shop theory gallery of local, hand-crafted art by guests and artists of the studio. The studio offers different classes throughout the week. The classes cover all difficulty levels, so whether you are an expert potter or brand new and curious about pottery, you will find a class to suit your needs.
Address: 1353 Arville St, Las Vegas, NV 89102
First Friday Las Vegas
If you happen to be visiting Las Vegas during the first Friday of every month, you are going to want the First Friday Festival on your list. The local event showcases local artists, musicians, and makers, and has been held in the heart of the Arts District for almost 20 years. Head to this free festival to see more than 100 artists, 50 food trucks, live music, and learn more about community projects and programs. This event can be hectic with a lot of foot traffic and scarce parking, so a charter bus is a great option to attend this event.
Address: 1025 S 1st St, Las Vegas, NV 89101
The Writer's Block
Budding writers and bookworms will enjoy a unique experience in Las Vegas called The Writer's Block. Meander through a large collection of books across all genres while enjoying some coffee from their coffee shop. You can also take a writer's workshop, and even visit their artificial bird sanctuary. Their bird sanctuary features artificial birds with funny and fictional biographies up for adoption, such as Gab the cardinal, a "kind author from Venus that is obsessed with green vegetables."
Address: 519 S 6th St #100, Las Vegas, NV 89101
Live it up in Las Vegas with Las Vegas Charter Bus Company
Still unsure of the best way to explore Las Vegas in a charter bus rental? Don't worry, we are here for you. Call us any time at 702-780-0886 and we will walk you through all the charter bus options and amenities we can offer you and your group. Isn't it about time you gave yourself an unforgettable vacation?
Do you need to rent a charter bus?