Plan a Group Night Out in Las Vegas
Planning a group trip to Las Vegas? Bar-hopping and heading to the city's most famous casinos is a bucket list item for many travelers. Like many other bucket list items, a trip to Vegas is best experienced with a group of friends or family.
As you're caught up in the hustle and bustle of this fabulous city, getting from one stop to the next can become a hassle, especially if your group exceeds the capacity of a typical rideshare service. Public transportation can also become crowded and overwhelming as you try to navigate unfamiliar transit routes.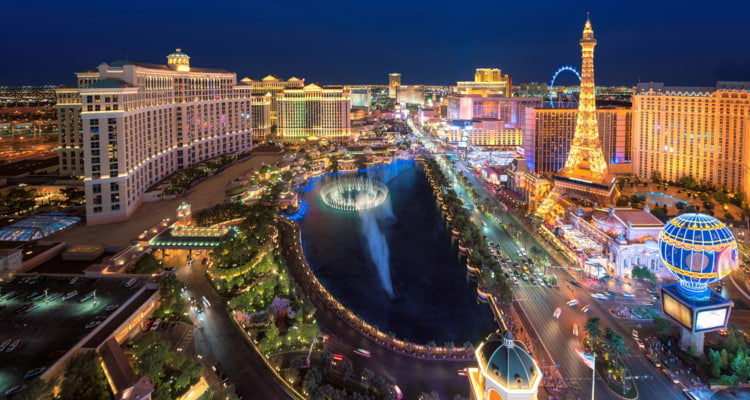 Private Transportation with a Designated Driver
On your next group Vegas trip, book a private minibus to be your personal transportation service as you travel to the city's most famous stops. Las Vegas Charter Bus Company makes it easy to find reliable transportation for everyone in your group– our reservation specialists are available 24 hours a day to access our extensive network of bus providers and find the perfect bus for your group at the best price.
A minibus is typically the best choice for city travel, as roads can become tight and congested. We charter three different types of minibuses, capable of holding 18, 20, or 25 passengers at a time. Your entire group will travel comfortably from one stop to the next throughout your trip, whether you're sightseeing by day or bar-hopping by night. While a professional driver transports you around town, you'll enjoy premium on-board amenities such as air conditioning for the heat, WiFi for endless entertainment, power outlets to keep devices charged, and reclining seats to help you relax.
Lastly, a minibus provides a guaranteed, pre-paid designated driver back home when your night's wrapping up. Don't worry about choosing one unlucky group member to drive, renting a car, calling a rideshare service, or waiting for public transit. Your driver will arrive on time to each of your designated pickup locations for a smooth and safe trip.
Finalize Your Trip Itinerary
With endless casinos and bars to choose from, there's plenty to see during your night out in Vegas. To help you plan your itinerary, we've compiled a list of some of the city's top spots that our passengers have loved in the past: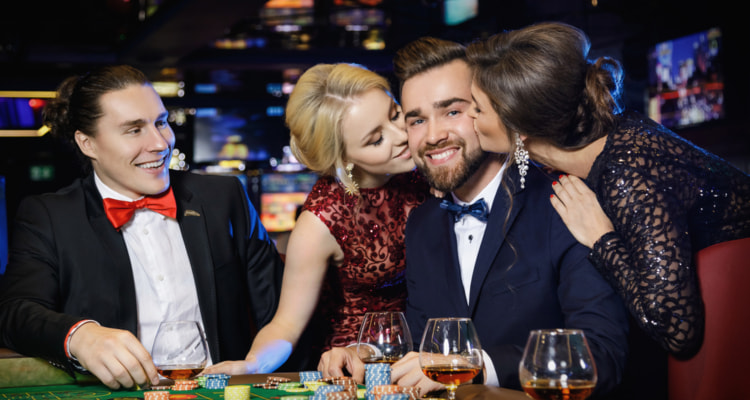 Atomic Liquors
Address: 917 Fremont Street, Las Vegas, NV 89101
Phone: (702) 982-3000
Formerly a gathering spot for patrons to witness nuclear test explosions in the distant desert,  Atomic Liquors is the oldest freestanding bar in Las Vegas. Here, you'll find artwork demonstrating Nevada's radioactive history as well as rotating craft beers. The Kitchen at Atomic right next door makes it a great place to start off the night with a meal.
Beerhaus
Address: 3748 S Las Vegas Boulevard, Las Vegas, NV 89109
Phone: (702) 692-2337
The perfect stop on an all-night beer crawl of Las Vegas's best breweries, Beerhaus sits on the main strip. Stop in for a few snacks or explore their extensive beer list with your group!
Commonwealth
Address: 525 Fremont Street, Las Vegas, NV 89101
Phone: (702) 445-6400
This two-level lounge features a rooftop bar, gorgeous chandeliers, and a rooftop with a 360-degree view of the city. An impressive beer selection and lots of room to hang out makes this an excellent stop for your bar-hopping group.
ARIA Resort & Casino
Address: 3730 S Las Vegas Boulevard, Las Vegas, NV 89158
Phone: (702) 590-7111
If your group loves playing slots, ARIA is a must-see on your Las Vegas trip. This casino boasts over 2,000 slot machines across the entire resort area, some costing as much as $5,000 per pull.
Red Rock Casino Resort & Spa
Address: 11011 W Charleston Boulevard, Las Vegas, NV 89135
Phone: (702) 797-7777
Break away from the excitement of the strip at Red Rock at one of Las Vegas's most popular casinos. Along with a casino area, you'll also find a spa, a bowling alley, bars, a movie theater, and more activities for your group. Your bus driver will be ready to take your group back into downtown when you're ready to brave the crowds once more.
MGM Grand
Address: 3799 S Las Vegas Boulevard, Las Vegas, NV 89109
Phone: (877) 880-0880
In the mood for activities that don't involve gambling? MGM Grand houses an arcade for adults called "Level Up," which features beer pong, billiards, Pac-Man, and much more for a quick break from slots and poker.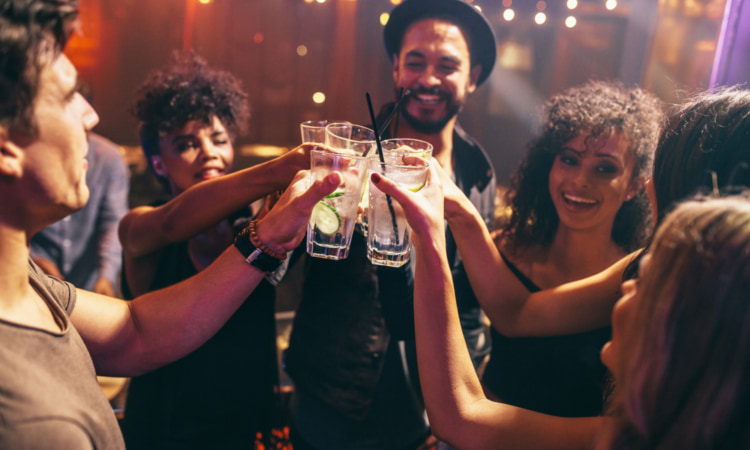 Easy Travels through Las Vegas
No matter what's on your itinerary, Las Vegas Charter Bus Company makes it easy to travel through the city with your group. With our services, you won't have to worry about volunteering cars, splitting gas money, or separating your group into different rideshare vehicles. Trust a professional designated driver to make sure you travel safely throughout your night in a private, comfortable minibus.
Ready to book your transportation? Call our reservation team at any time at 702-780-0886 to receive a free, personalized quote for your Las Vegas trip. We'll find the perfect bus for your group and ensure that all of your travels through Las Vegas progress smoothly and efficiently. Contact us at any time to get started!
Do you need to rent a charter bus?