Las Vegas Travel Guide For Every Kind of Traveler
Las Vegas is much more layered than its stereotypes give it credit for. Sure, the name Sin City is still flawlessly fitting but it brings more to the table than just the fun that you aren't allowed to speak about outside city limits. Many people are quick to overlook its other charming qualities. It is, of course, the premier location for gambling and nightlife but it's also packed with culinary splendor, culture, American history, and athletic adventures for all ages. This city truly has something for everyone.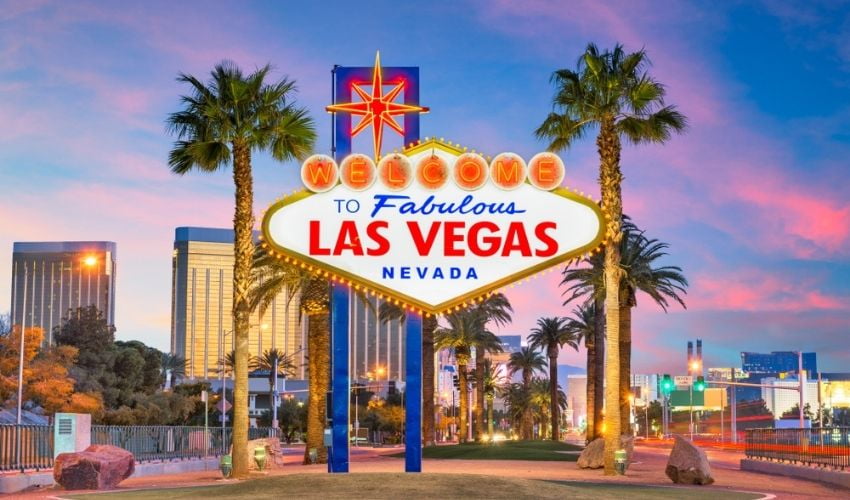 The Gambler
It is no secret that most people flock to Las Vegas for the gambling alone, so the casino options are nearly endless. Caesar's Palace, one of Las Vegas's most famous casinos, is a staple of Sin City. The atmosphere is iconic and dripping with old school nostalgia amongst a slew of updated casinos and hotels.
For poker fans, Bellagio prides itself in being one of the top locations to play the game. Often times, you might even run into some of the best players exercising their skills. The Palms is a hot spot for tourists, locals, and celebrities alike. The odds are even said to be better for gamblers. The casino boasts the "loosest slots in town."
Not to be forgotten, The Venetian and its sister property, The Palazzo, hold 125,000 square feet of game tables and slots, making it a haven for those looking to make a bet. You can also enjoy a number of lesser-known Las Vegas casinos and resorts off the strip, like Red Rock Casino Resort & Spa in the desert, or the Mardi-Gras themed Orleans Hotel & Casino.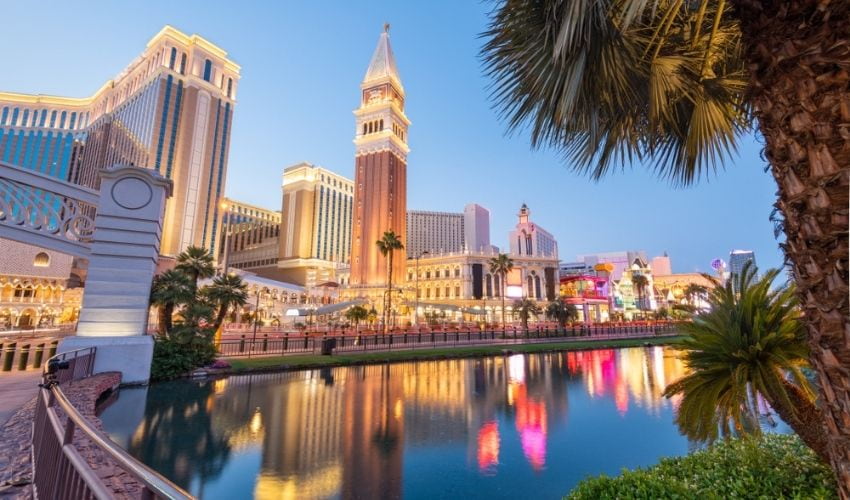 The Foodie
When it comes to restaurants in Las Vegas, it's easy to get blinded by the lights. There's so many top-notch options for delicious meals that first-time visitors might want to dive into a beginner's guide to Las Vegas restaurants for a thorough lay of the gustatory land.
But for a quick low-down from a Las Vegas local's perspective, few eateries come more recommended than Honey Salt. In a city as fast as Vegas, it is refreshing to escape to this charming, farm-to-table spot. Even though you're sure to fall hard for menu items like the caramelized sea scallops, make sure and save room for one of the hand-crafted desserts. If you're craving a good cut of meat, stop by Mario Batali and Joe Bastianich's Italian Steakhouse, Carnevino. Though the Italian influence manifests itself through the lush pastas, the aged meats are what keeps it climbing on everyone's lists. If you want a beautiful view of the strip while indulging in French cuisine, check out Twist by Pierre Gagnaire in The Mandarin Oriental. Though, don't expect to get the classics. Gagnaire wasn't kidding about the twist and these new takes on French favorites surely won't disappoint.
And the foodie fun in Las Vegas isn't just on the plate. Las Vegas's best breweries are delicious destinations in their own right, just begging for a hop-on hop-off bus tour so you can visit them all. Definitely check out Tenaya Creek Brewery, Scenic Brewing Company, and Hop Nuts Brewing.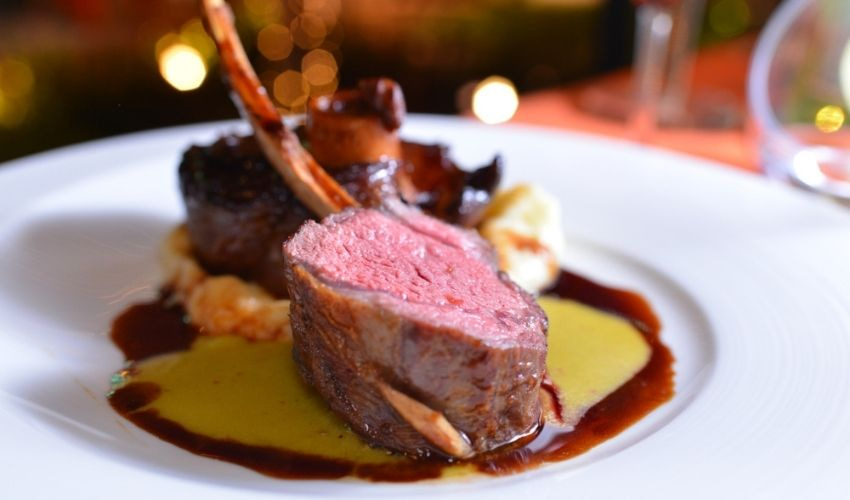 The Sightseer
If you're more excited about checking famous landmarks off your list, there is more than enough for you in Las Vegas. First, stop by the Bellagio Fountains and see the enchanting display choreographed to hits by Michael Jackson and other famous artists. Make a reservation at one of the Bellagio's delicious restaurants and watch the water dance.
Also, you can't miss the High Roller observation wheel; jump on and let it take you on a 30-minute relaxing trip over the strip with nearly perfect views. If you need to get out of the city for a little bit, drive out to the historic Hoover Dam. Though the dam has been a vital tool for flood control, electricity, and wildlife, it is also one of the great American sights to behold.
Been to Las Vegas more times than you can count? Then you may be more interested in seeing some lesser-known Las Vegas destinations that aren't casinos. From the Fremont Street Experience to Red Rock Canyon to The Neon Museum and Pinball Hall of Fame, there's no shortage of places to see and things to do in Las Vegas.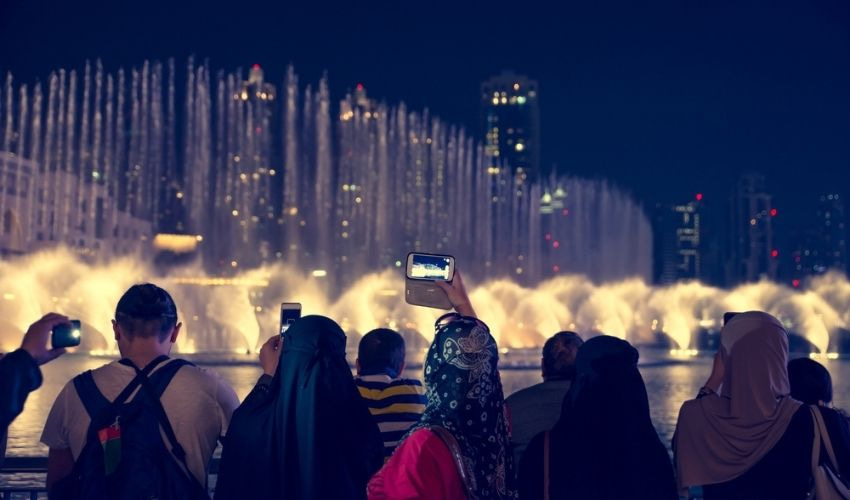 The Athlete
Are you in dyer need of tee time? Grab your clubs and head to The Wynn Golf Club. Rated No. 66 by Golf magazine, this course masters the sweet spot of quiet relaxation and Vegas glamour. Also, not to worry, this isn't reserved for guests only. For a legendary experience, visit Royal Links Golf Club. Swing your way into history, by walking tributes to famous holes like the "Postage Stamp" at Royal Troon or the "Road Hole" at St. Andrews without having to stray too far from the strip. If you're a guest at an MGM Resorts International and have some money from last night's casino win, check out Shadow Creek. The course, perfectly crafted by architect Tom Fazio, is dripping in exclusivity and luxury and was once reserved to only the most privileged. One step onto the property with your personal caddie and you'll see why.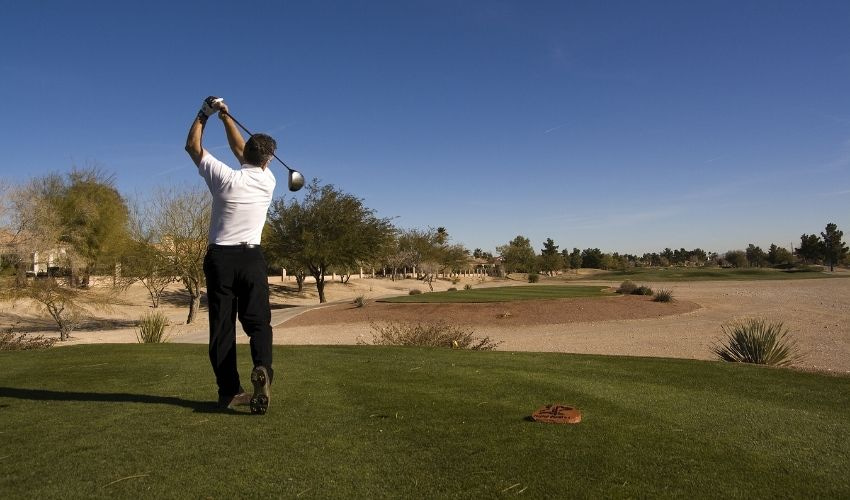 Whether your group is making the trip to Vegas for work or for fun, let Las Vegas Charter Bus Company handle the transportation.  Call us at 702-780-0886 and our reservation agents will assist you in booking the perfect bus, shuttle or limo for your occasion.
Do you need to rent a charter bus?